Objectives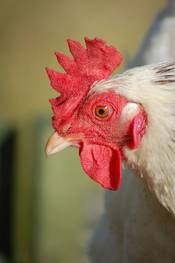 The overall objective of COREMI is to consolidate this existing expertise and knowledge to gain a better understanding of poultry red mites and the economic and societal impacts of this pest, using this information to implement more efficient and sustainable control methods. Together, four working groups will deliver the objectives below:

Secondary Objectives will primarily include:
Stimulating research, education, exchange of knowledge and experience, and training of Early-Stage Researchers through established and novel routes.
Quick implementation of innovative ideas for poultry red mite control as a result of the multidisciplinary and country wide networking community.
Communication and discussion of relevant research by organising four workshops, of which at least one will be open for COST Action members and other international groups outside the consortium.
Creating a multi-functional website (part-secured for participants to exchange sensitive/marketable information and with an open access area for external stakeholders).
Knowledge management and exchange with/to the scientific community, policy makers, primary producers, poultry breeding organisations, technology industries and Small and Medium Enterprises (to support IP development and commercialisation of activities). COREMI will pursue a dissemination strategy targeted to bridge the gap between specialised research forums and non-specialised groups, to more closely connect science to the general public and practitioners (medical and veterinarian practitioners) on this crucial issue. Tools including the Action website and popular social media will be used to this end.
European platform continuing its existence after the COST action period as a result of the gained insights and benefits achieved during that period.